Goldfein offers various internship opportunities for valuable work experience. We are open to all college levels and majors, and offer college credit, if required, for your degree completion.
As an intern, you will be provided with resources, tools, and guidance necessary for success. We offer regular intern trainings and opportunities to work on real-work projects to build on your skillsets, foster professional development, and contribute to the success of our company. You will cultivate valuable skills across multiple areas and will obtain lifelong connections with our impressive network of employees and clients. Our cutting-edge technologies will allow you to collaborate and network from the comfort of your home.
We offer part-time internship schedules and are open to working with your class schedule.
---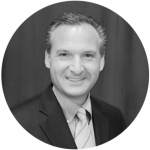 Exec-Adam-Internships
"We recognize the valuable opportunities our firm can offer through internships. When searching for candidates – we are focused on a candidate's character and work ethic. In the past Interns have had a wide variety of majors – including most liberal arts (psychology, history, foreign languages, etc.), computer science, business, even art & theater. We are looking for interns with a positive attitude, strong work ethic, and a willingness to learn and help. Our interns are introduced to the firm via a dedicated on-boarding program designed for their success. Afterwards, they are assigned to teams throughout our firm. Interns work side-by-side with our Associates, Managers, and Executives working on real-world transactions and matters. Since we represent some of the largest financial institutions in the world, the scope of the projects are varied, high volume, and quite interesting. An Intern can expect to learn various business technology solutions, receive training and experience in the departments they work, and come away with a true sense of satisfaction knowing they did 'real work' during their association with the firm."
Adam Goldfein
President
---
Apply for an Internship with Goldfein
Have a Handshake Account?
No Handshake Account?
---
Hear from some of our Interns
Intern-Harrison
"Goldfein offers flexible, employee-friendly programs that allow interns to acquire tangible business, communicative, and professional skills."
Harrison
Summer 2020 Intern
Intern-Kaylie
"Working with Goldfein has been so rewarding. I could not ask for a better team to work with. Everyone is so kind, caring, and quick to answer any questions I have. Everyone sticks to the core values - no questions asked. I've also learned so much about my field of study by working with Goldfein, and I feel all the more confident moving into my future career after graduation because of all I have learned."
Kaylie
Summer 2020, Fall 2020, Spring 2021 Intern
Intern-Morgan
"Goldfein's internship program has provided me with the tools to be successful in my new career. I had the opportunity to work with such a great team that offered me professional growth, taught me how to utilize new skills, and reach the next level. It was truly a great experience and I'm so thankful for Goldfein's continued support!"
Morgan
Summer 2020 Intern
Intern-Shaina
"After completing an internship at Goldfein and coming to work full-time after graduation, I was impressed by how much growth the company achieved in such a short amount of time. Through innovation, collaboration, and commitment to quality work, there is immense room for personal growth and opportunity to participate in projects that speak to my interests. The people I work with are nice, hard-working, and diverse. I believe I have gained quality management, leadership, and technical skills that make showing up to work everyday enjoyable and fulfilling."
Shaina